About
For the effective operation for any professional body, it is essential that it elects positions from amongst its membership to allow it to function within its Charter.
These positions are open to Chartered Members who are invited to provide their experience, skills and time in a voluntary capacity to the work of the Institute set within the Strategic and Corporate Plans, as approved by Council. Contributing in such a capacity is two-way and Members who have been involved have benefitted and learnt from their experiences.
Within the Institute's governance, there are a number of core roles collectively known as the Honorary Officer positions. These are the President, Honorary Secretary, Honorary Treasurer, Vice-President Education, Vice-President Practice and Vice-President Technical. These are all undertaken by Chartered Members in a voluntary capacity other than expenses which are paid for by the Institute.
---
For 2021, there are three positions for election for which we have recieved nominations:
1) Honorary Secretary
Together with the President and Chief Executive, the Honorary Secretary is responsible for ensuring the smooth running of the Council, Executive Board, AGM and Conduct Committee in line with the Laws of the Institute (the Charter, the Bye-laws, the Regulations and Code of Conduct and other forms of regulatory provision made by the Institute).
Council meets twice a year and the Executive Board four times, twice in conjunction with Council.
Working with the Chair of the Conduct Committee, the Honorary Secretary is required to attend these meetings which are held at least four times a year.
Members who undertake this position must possess strong analytical skills and the ability to make informed decisions and considered judgements. The ability to interpret and understand information and evidence is essential, as is good communication and presentation skills. For Conduct, the Member must be prepared to read, at times, a considerable amount of case papers.
The following individuals have been nominated. Please click their names to read their manifestos.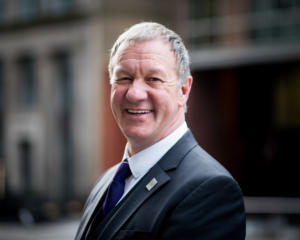 I am delighted and honoured to have been nominated again for the position of Honorary Secretary. If elected, I will continue to serve the Institute with immense pride, passion and dedication.
I have been working in the construction sector for over 30 years. During this time, I have worked mainly in the house building sector holding a number of positions from Architectural Technician to Technical Director and I am presently Design Manager for Persimmon Homes North Scotland. My experience within the house building industry has provided me with the skills, I believe, are required to be Honorary Secretary of our vibrant and evolving institute.
I have been a member of CIAT since 1993, involved at Regional level for around 20 years - Chair, Secretary, Councillor and CPD Officer; at national level for the last sixteen years - Council, Executive Board, Conduct Committee and Documents Taskforce. I served on the Building Standards Advisory Committee for a number of years until it was disbanded, Chairing the working party on compliance. During this time, I have gained a sound knowledge of the workings of the Institute and it is this acquired knowledge which I would utilise to maintain the reputation and stature of CIAT.
I am passionate about the Institute and I believe I have shown this by my commitment to the committees I have served on and the positions I have held. As our Institute is run by the members for the members, it is important that members give their time to continue the growth and enhance the recognition of CIAT. I will always encourage members to get involved, especially the youth, as they will shape the Institute's future.
Whilst the position of Honorary Secretary is not as high profile as that of President or other offices it is nonetheless an important position. At this time, the Institute is functioning well and as Honorary Secretary I would maintain this by dealing with potential issues swiftly and efficiently, as well as providing support to my fellow Officers and the staff at City Road. I am not afraid to make the tough decisions when/if required.
It is my belief that the position of Honorary Secretary requires a steady and level-headed approach, with good analytical and mediation skills to ensure the smooth operation of the Institute and the correct application of its policies and procedures. I possess the necessary attributes to ensure this process is maintained.
Over the last few years, CIAT has moved forward in stature and recognition both nationally and internationally and I would endeavour to ensure any new policies and procedures put in place enhance this status, now and into the future. I would also strive to ensure the workings of the Institute continue smoothly and deal with potential issues swiftly and efficiently.
An important part of any organisation is to ensure that the Regulations and policies are current, fit for purpose and where possible future proof. I have, and would continue, to work closely with the staff and other Officers to ensure currency of the Laws of the Institute, if elected.
I will also work closely with the Chief Executive, staff and Officers to drive forward the Corporate, Strategic and Business Plans to the benefit of the Institute.
I do not have an agenda for radical changes however if I see an opportunity to change systems for the benefit of the Institute, then I will work with the appropriate Officers and staff to implement the changes as smoothly as possible.
If elected, I would serve with diligence and dedication for the betterment of the discipline of Architectural Technology and in particular CIAT.
The position of Honorary Secretary requires the review of a lot of documentation which can be undertaken remotely. Therefore, the position does not require an excessive time away from home or work which I can easily balance.
I would consider it an honour and a privilege to be given the opportunity to serve the members of the Chartered Institute of Architectural Technologists for a further two years.
---
2) Vice-President Education
The Vice-President Education works with the Education and Membership Departments on issues such as the development, maintenance and promotion of educational and membership standards, qualification development, Accreditation and membership recruitment, retention and progression.
The Vice-President Education is invited to attend all meetings administered by the Education and Membership Departments and will represent the Institute at relevant external meetings and events.
A Member who undertakes this position must have a very strong academic background with considerable experience and knowledge of higher and/or further education and research, as well as a good understanding of educational establishments' relationships with professional institutes. They must be prepared to confidently represent and promote the Institute externally, particularly in regard to education and membership.
The following individuals have been nominated. Please click their names to read their manifestos.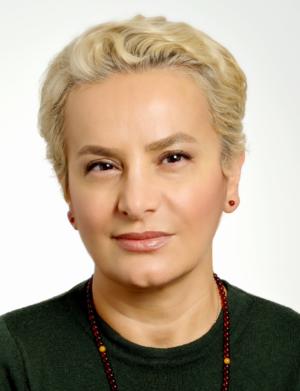 I have been a member of the Institute since 2002, as a student and involved since 2012 as a Regional Committee member and as Regional CPD Officer (2012-18) for the North West. I am currently the Regional Councillor and honoured to be elected a Trustee of the Executive Board (2020-21). I also represent the North West Committee at the CIC Regional Committee as Vice-Chair.
I have supported the Institute with membership assessments and have been supporting and mentoring members with their preparation towards Chartered Membership. I was part of an Evidential Review Panel in 2019 and the Gold Award Panel in 2020.
I have a First Class Honours degree in Architectural Technology and a Master of Science in Planning Sustainable Environment. I am a Fellow member of the Higher Education Academy and hold membership with Institute of Environmental Management and Assessment too.
I was the Programme Leader for the BSc (Hons) Architectural Technology programme at the University of Bolton, as an Accredited programme, between 2011-17 and have been actively engaged with different relevant meetings and events supported or organised by CIAT.
I am passionate about the environment, passionate about education and a believer in the value of collaboration. I am truly honored to have been nominated for this post and I see this as a challenge to rise-up to, to become a better version of myself. This would be the best way I could make a difference, through becoming the change I want to see, and I would cherish your support and willingness to join in, for us all, to rise-up together.
My top priority is to promote the AT discipline as far as it can go, through collaboration for widening participation and synergy with internal and external stakeholders. The AT profession has an immense potential to drive the sustainability agenda and I would like to see us as sustainability ambassadors leading the way with our industry peers.
Having been a programme leader and an educator, I understand the dynamics and complexities of higher education establishments, and as an industry practitioner, I recognise the relevance of skills set and the importance of applicability of education to the industry. Although the COVID-19 pandemic has taken over everything, climate change remains the key challenge facing tellurians. Our role, not only as the dominant species on planet Earth but also as those who hugely are responsible for the state of our planet, is to revisit how we do what we do and whatever it is that we do in order to reduce our negative impact. My hope is that I can contribute to this goal, by aligning my efforts with the Institute's strategic goals (2018-23).

Widening participation is the motto of many higher education providers these days, yet the AT discipline, like most other disciplines in the built environment, does not necessarily project a diverse demographic of students, leading to an industry which equally represents a narrowed demographic diversity. We are quite fortunate to have a very diverse committee in the North West Region and I would like us to achieve a rainbow of industry made of all those least-tapped potentials who can enrich and grow our discipline.
Sustainability and a holistic way of applying it to what we do and how we lead our lives as societies, are topics very close to my heart and I believe the biggest challenge of our time too. My hope is that with my knowledge and enthusiasm, I can contribute to a deeper consideration for sustainability and its application for a proactive strategic approach to AT education and discipline, and in general to the rising of the Institute's sustainability profile to ensure we stay ahead of the demand from our current and potential members who expect a more proactive approach from their professional body.
Collaboration is the key for any society to meet impactful goals such as those relating to Sustainable Development Goals (SDGs) issued by the United Nations in 2015. I hope to bring the sort of traits which enhance the Institute's capacity for collaboration to help us as a leading professional body to do our part in a progressive way towards achieving SDGs and increase our potential for recruitment and membership through our commitment to sustainability.
Financial viability of our Institute will be a side effect of our growth in areas of environmental sustainability, social equality, diversity and, of course, effective technologies. We need to remain the professional body which mirrors the values of mindful and engaged professionals of all age, gender and backgrounds and my hope is to reflect these values in every engagement and representation on behalf of the Institute.
With years of experience and involvement with the construction industry across two different continents and three different countries, I have been an apprentice, a trainee, a technician, a technologist, a student, an academic and now a consultant. I have spent close to three decades learning and/or practicing the discipline of Architectural Technology.
I have lived through a revolution, ten years of war, 20 years of Iran's Islamic dictatorship and endured the hardship of migration, twice. Life has helped me develop character traits such a resilience, compassion, courage and resourcefulness.
I am currently self-employed and although this does not mean that I have more time, it means that I have more control over my time. I believe that I can commit to the time needed for this role, and I am prepared to do it.
@nooshin_akrami
linkedin.com/in/nooshin-akrami-mciat-piema-fhea-979a5748/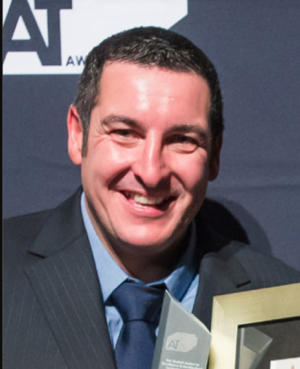 It is an absolute honour to accept the nomination for Vice-President Education and being given an opportunity to present my manifesto and ambitions for the role.
Within education there are many challenges and opportunities we face as an Institute. The field has been subject to many changing landscapes over the past few years and post COVID-19 will bring more evolution.
As a Programme Director of Architectural Technology, Building Courses Leader and Admissions Tutor, I am acutely aware of the pressures our industry faces. We must continue the growth of apprenticeship schemes, collaborations with industry, maintain and grow our student numbers and continue the positive work undertaken with aspirATion and young members.
We also stand in a positive position to grow our international market. Having been involved in the re-Accreditation process, the focused strategy with Danish universities is very innovative and can provide huge benefits to both Danish taught students and our Institute.
I am a passionate educator and supporter of our forward-thinking Institute and witnessing the success of events, such as the AT Awards fills me with enthusiasm and optimism. Continuing to showcase all that is best with AT is essential to attract young people to our profession.
Much of the good work done in educating young people about AT comes directly from the Regions and Centres. Being involved with my Region since 2012, I have been involved with many school and college visits and national events such as the National Careers Guidance Shows. Maintaining and growing the number of these public events are critical for our membership to flourish and encouraging Regions to get involved with these is essential.
To summarise, should you decide to vote for me I endeavour to use my passion and skill set to:
Work collaboratively to maintain and grow the upstream source of membership.
Support the advancement of our apprenticeship opportunities.
Engage industry to support AT education.
Explore international avenues and growth markets.
Continue to assist in developing aspirATion.
I look forward to seeing many of you in the lead up to the election and welcome any questions you may have in the meantime.
---
3) Vice-President Practice
The Vice-President Practice promotes the Institute's practice standards and policies for members practising the discipline of Architectural Technology. As such, the Vice-President Practice works closely with the Vice-President Technical, Practice & Technical Director and Practice Department in overseeing the work of the relevant Taskforces and working groups. These groups cover topics on liability, practice and technical documents, building regulations and legislative issues.
The Vice-President Practice may be involved directly or indirectly with these groups but reports to the Council and Executive Board on the work of these groups and their output and that of the Practice Department.
In carrying out these activities the Vice-President Practice:
represents the members externally relating to industry issues, lobbying for change or improvement and lobbying and promoting on behalf of the discipline;
ensures the necessary documentation is produced for the membership's benefit on changes in legislation or regulations; and
ensures the appropriate guidance is available to assist members in implementing and complying with legislation and regulations in their work and complying with the Institute's policies and Code of Conduct.
A Member who undertakes this position must be a practising Chartered Architectural Technologist and have knowledge of the contractual side with an understanding of legislation and regulations. They must also be confident and able to represent the discipline at the highest level which includes Government.
The following individuals have been nominated. Please click their names to read their manifestos.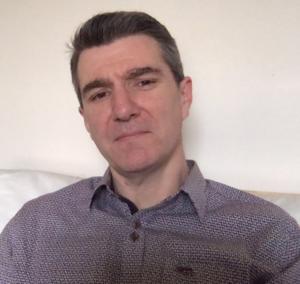 It is an honour to be nominated for the role of Vice President Practice. I originally studied Spatial Design in the early 90's, followed by a stint in exhibition design. I started in architecture in the early 2000's and have been in professional practice for nearly 20 years. After a period of 'on the job' learning, I later achieved a First Class Honours degree in Architectural Technology from Northumbria University in 2009.
In 2015, I to set up my own firm Aditus Architectural Services near Carlisle and since then I have been joined by two employees, developing a fantastic client base with projects within a range of sectors. Outside of running my business I am an on-call firefighter with Cumbria Fire and Rescue and Chair of Border City Lacrosse Club.
I have been a member of CIAT since 2010 and am the current Regional Councillor for the Northern Region having previously been the Regional Chair. I was, until recently, a Trustee on Executive Board and have been a Professional Practice Interview Assessor for many years now. I have enjoyed all the roles I have undertaken on behalf of CIAT and feel now is a good time for me to step up and undertake a new challenge.
Why vote for me as Vice-President Practice? As an active practitioner and owner of a CIAT Chartered Practice and someone who had previously been employed as an Architectural Technologist, I have a considerable insight into the requirements of practising Architectural Technology professionals. I would relish the opportunity to represent the Institute across a variety of forums and I have a wealth of experience with representing myself and my organisations.
The beauty of our profession is the sheer breadth and depth of our role in a variety of sectors and in all sizes of organisation. Whilst we may have come from an historical position where we typically played a support role within architect's practice, we have steadily progressed to a position of leadership and innovation within the industry. Architectural Technology has been moving forward and I believe it is the role of Vice-President Practice to assist with that journey, by ensuring the support, resources and profile keep pace with the speed of progress. I like to hope that I am known for being professional in my outlook and attitude, but also not afraid to speak my mind and speak up for the benefit of the Institute and its members and affiliates. I believe it is important that any elected officer be ready to contribute to every forum with which they are engaged and also to bring ideas, enthusiasm and positivity to the role. I believe I am that person.
Prior to accepting nomination, I was able to have some insightful discussions with the current Vice-President Practice, Rob Thomas MCIAT. In addition, I have been lucky enough to get a further insight into the role from Diane Dale, Practice & Technical Director at Central Office and have recently joined the Special Issues Taskforce looking at issues that affect our members in practice. I have worked closely at Regional level with the Vice-President Technical, Steven Hedley MCIAT and would look forward to continuing to do so if elected.
If elected, I would commit to work within the aims of the Institute and the agreed Corporate and Strategic Plans 2018-23. Whilst things are very different to how they were prior to the COVID-19 pandemic, change brings opportunity and I hope to assist our members and affiliates to make the most of that opportunity throughout the next two years. I hope to continue the fantastic work of the previous Vice-President's and the dedicated staff at Central Office and work hard to provide the tools that you, as practitioners, require going forward.
CIAT professionals have made amazing strides forward in recent years, I strongly believe I can work with our Architectural Technology professionals to continue that trend and to continue to elevate our profile as leaders in the industry. I would be delighted if you would consider voting for me in this year's elections.
We are in difficult times, the first global pandemic for a century and the unique challenges and opportunities associated with changing face of Europe and the increased development of the profession internationally. We are a global Institute with practising Architectural Technology professionals around the world, I seek to represent us all. I seek to build on, rather than re-invent, the initiatives of those who have come before. I have a desire to help practising Architectural Technology professionals to help themselves in whatever way we can, be it through visibility, resources or professional standards.
Looking at the five core tenets of the Strategic Plan 2018-23, I can offer the following explanation of how I see my role in supporting the aims of the Institute and its members and affiliates.
Leading and promoting the discipline of Architectural Technology and protecting its standards.
I would like to engage with as many practitioners as possible to help understand the requirements of our practising Architectural Technology professionals both as employers and employees and to engage with those who employ our members and affiliates but are not themselves connected to the Institute. I would like to continue to remove as many barriers as possible to the fair representation of our profession and ensure a level playing field for our members and affiliates, both those who run practices and those who are employed by them. I would seek to understand the barriers to progression within practice, employment within our industry and both the opportunities and barriers to winning work. First and foremost, I wish to ensure that I do as much as possible to continue to improve the prospects of our members and affiliates, whatever their position in practice. Fundamental to this is to continue to engage with external agencies and fellow institutes and build on the work of previous Vice-Presidents. I would also hope to attend key industry events to keep promoting the discipline of Architectural Technology.
Enhancing the profile of the discipline, the membership and the institute
I strongly believe that our profession produces some of the most enthused, adaptable and talented individuals within the construction industry. It is incumbent on us all to ensure that we get that message across and I will not shy from doing so at every opportunity. It is important that that there is a strong emphasis on promotion of Architectural Technology to the public and to our fellow professionals, domestically in the UK and also internationally where we continue to see growth. Working with the Vice-President Technical and Education to ensure a common goal and a unified approach in working for the interests of the members and affiliates, is essential. There is a considerable cross over between Practice, Technical and Education, each with overlapping areas of mutual interest and opportunities to combine efforts to deliver maximum potential. The route to practising starts in education, the students of today become the practitioners of tomorrow and we need to ensure that we take every opportunity for promotion of the discipline. By working with Technical, we can hope to put in place the tools to assist our practising Architectural Technology professionals in their roles and by default enhance the understanding of our profession commercially.
Aligning, Collaborating and Partnering
CIAT has some fantastic domestic and international partnering agreements and memorandums of
understanding. I am strongly in favour of working with other institutes and organisations for the mutual benefit of our practising Architectural Technology professionals. I do believe this can be enhanced by continuing to form relationships with key personnel and to engage in open and honest dialogue. It is important that this is a two-way street and that when working with external agencies we ensure that our members and affiliates are also protected against misinformed commentary, any attempts to limit function and restriction on employment opportunities and misinformation about what we represent. I would look to identify future collaborative opportunities and continue to broaden the opportunities for our practising Architectural Technology professionals through strong interpersonal relationships and networking.
Providing services for the benefit of members and society
On deciding to accept my nomination, my mind immediately turned to how we could deliver the best value for our practising Architectural Technology professionals. Perhaps the most valuable commodity we have is our recognition as competent professionals through membership of the Institute and the standards that it demands. Anything I hope to work on, if elected, will seek to add to the value to this already critical achievement. However, I am aware that there may still be gaps in professional services that we can and should offer. Some additional fantastic services are already in the pipeline and there are resources available that could maybe be made more accessible to our members and affiliates. I plan to work closely with our dedicated staff at Central Office to find ways to provide as much information and services to our practising Architectural Technology professionals. As a practice owner myself I am aware of the benefits of strong contracts and information on practice and employment law. I feel that these are areas we can continue to work on and enhance by reviewing our suite of information, identifying areas where we can assist Architectural Technology professionals and fill any gaps in documentation that we may have. We have and will, witness a great deal of necessary change over the next few years, I firmly believe that we can assist our members and affiliates to be at the forefront of positive change and identify and fulfil their ongoing requirements to do so.
Remaining an effective and financially viable institute
The Institute is its membership. By adding value to membership, I would hope that we can add membership to the Institute and ensure a viable financial position going forward. This will enable us to be able to deliver on the strong vision that CIAT has for the Institute and its members and affiliates throughout the world. In addition, we can look at best value for the membership and how we resource it to ensure we continue to be financially viable and deliver on your membership. I will do everything I can to assist in ensuring that we have a long term, financially viable future.
How will fit in something as demanding as Vice-President Practice into my other commitments? I am lucky that I am surrounded by excellent people who assist me with both business and personal goals. I occasionally run out of the office to attend fires, but with an increased uptake on remote meetings and alternative working practices, I am positive I will be able to offer the time required to give my best to the role. When I set up my business, I consciously decided to do it on an ethical basis. I believe in treating people the right way, both my staff and my clients whom I believe should get best value for their trust in me. I try to live by my convictions, and I hope that in part I can help to improve the status of all our members in practice. The glass ceilings are coming down and we should continue to be leaders for change and progression, I hope to be a part of that drive. I would truly be grateful and honoured to receive you vote.
---
All candidates must be able to undertake business via email or other electronic mediums.