Winner
Matthew Willemsen MCIAT
Words by Carl Mills FCIAT, Chartered Architectural Technologist
It is my pleasure to nominate Matthew for this new award. Within my capacity of being Matthew's university Course Director, actively supporting his Chartership application, and Chair of the West Midlands Region for much of his activities with CIAT, I find myself in a perfect position to witness the growth and contribution Matthew has made to Architectural Technology and the strides he is making in promoting the reputation of the profession as an emerging talent.
Matthew demonstrates all that is good with being a younger Chartered Architectural Technologist, he has been involved with aspirATion and the West Midlands Region providing positive leadership, enthusiasm and professionalism. His volunteer work with all universities within the Region is of immense benefit to both undergraduates and the lecturers involved and his work with community engagement has showcased why we should be proud to have an emerging talent as Matthew who is undoubtedly an extraordinary talent.
Matt's efforts as a Chartered Architectural Technologist are hallmarked with an assiduous and conscientious nature. His proactive determination leads to an infectious enthusiasm towards the task at hand and his dislike for accusations furthers an open and welcoming cooperation to achievement as a team whether leading or not. His self-disciplined high standards drive a desire to always improve and share in the experiences he has been through for the improvement to others.
He has a special passion for engaging and inspiring others, demonstrated in the volunteering efforts he has been involved with, separate to and within the architectural discipline. From talking at universities, managing youth groups, arranging professional events, leading rugby teams, organising competitions and managing social media outreach, his appetite to help others and his efforts so far in his short career are exemplary. Commonly considered by those he works with as a dependable and safe pair of hands, Matt has a precise and trustworthy approach to his work, averse to committing to risky deadlines or results. This builds respect not only between his colleagues and himself but also between his clients as they appreciate and highly value his method of working.
Partnering, supporting and leading others is an aspect that Matt is extremely passionate about; believing that a Chartered Architectural Technologist's fundamental role is to communicate (through drawings, in person or writing, in experiential as well as practical matters).
Matt frequently contributes to the inner workings of his practice, organising events and volunteering as part of the studio's competitions. He was a part of the team that submitted to the Coventry City of Culture's Show Window project and is due to lead the effort in competing within its successor, the Spotlight Artist competition. Matt prides himself on being responsively adaptive within a professional team; engaging with clients and design team members to foster a culture that focuses on achieving a common goal rather than emphasising fault. His proactive and positive demeanour buoys a team's effort to fully capitalise on the wealth of knowledge that each member brings, encouraging an environment which is professional and yet friendly. This amicable attitude has naturally resulted in a position of mentorship within areas of particular interest – continuing his part-time university employment as a software tutor to teach within practice. Sitting on the West Midlands Regional Committee as both Vice-Chair and Secretary at different points demonstrates that Matt is an active collaborator, working for the good of others out of evenings and weekends. Successfully supporting the main Committee with an appetite to contribute further led to him attending multiple AGMs as an observer and Voting Delegate, taking extremely seriously the democratic responsibility afforded to him.
Matt is responsible for a wide variety of work within practice. He has worked as part of a team on large-scale developments for major housebuilders, SEN schools and purpose-built specialist care homes for children with emotional and behavioural disorders or trauma. Within these examples he has acted as Architectural Technologist, concept designer, information manager and contract administrator among other roles. He has been responsible for the multi-million pound Rugby Central shopping refurbishment, multiple renovations, conversions and new entrance works to national and local schools, as well as leading the company's design for the overhaul of Triumph Motorcycles' national showroom network.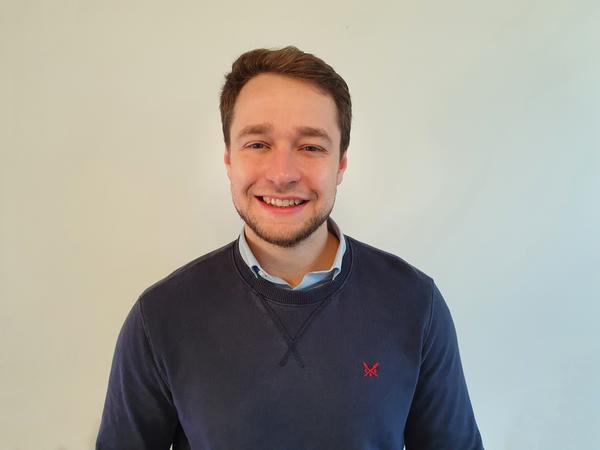 These schemes have given Matt a holistic understanding of architectural design and implementation, guiding schemes from brief preparation through to construction and handover; agreeing architectural fees, balancing client budgets, managing contracts, securing planning approvals, signing off Building Control aspects and delivering inspiring spaces and places to many happy clients. Matt previously held the position of aspirATion chair for the West Midlands shortly after original inception. He was accountable for its growth in its early years to an enthusiastic and numerous committee that established a strong bond between the newer members of the profession and the Regional Committee; talking at conferences, managing competitions and presenting prizes, organising opportunities for other speakers and educators, running social events and coordinating a wider impact to achieve better opportunities for architectural technologists in the West Midlands. This role has seen Matt voluntarily talk at Coventry, Birmingham City and Wolverhampton universities about practice and CIAT, culminating in teaching Construction Technology at BCU and being a member of the re-Accreditation team of Northampton's Architectural Technology degree programme.
Matt displays an aptitude for developing a comprehensive and integrated approach to architecture; having an understanding in many of the complicated facets of the modern-day construction industry while remaining passionate about passing this knowledge on to others. His responsibilities within CIAT enable him to act as a networking recruiter, bringing numerous fresh faces into the practice, proving the level of trust afforded to him by his seniors and his dedication towards the self-improvement of others. This is the case professionally where more than ten individuals have been recruited directly or indirectly through his work and educationally, being responsible for organising student work experience within practice. Impacting and defining the company in multiple ways, Matt is an internal BIM reference, offering advice to directors on tender returns, competitions and execution plans, steering the firm's response to new challenges. He has also had opportunity to professionally represent the company at annual competitions in collaboration with various universities and in local media and group presentations: his academic scheme 'Revitalising Coventry Market' was a main feature article in the Coventry Telegraph and also presented to the Coventry Society and RIBA Future Architects as a pioneering example of post-modernist architectural reinterpretation amidst a part of the city due for regeneration.
Matt demonstrates a balanced professionalism that forges relationships through architecture. He has created his own smaller CIAT Chartered Practice to compliment the experience of his much larger IDP projects, displaying an entrepreneurial talent needed to take full responsibility for the holistic mission statement, brand image, social media presence, professional insurance, accounts, advertising, and complete architectural work-flow. This smaller-scale pursuit relies on word of mouth recommendations only made possible through the delivery of expert creative solutions. He demonstrates an accessible, fully professional architectural service with the same passion for a multi-million pound scheme as one monetarily valued less than ten times that amount – understanding the great privilege to be asked to impact an individual or a family's life to such a degree as to shape their home. Across both categories of work, he exhibits a continual professional enthusiasm in engaging daily with clients, design team members, local authorities, contractors and subcontractors, stakeholders and funders.