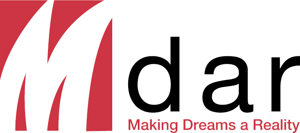 This CPD seminar will demonstrate how the correct deployment of a digital system can dramatically enhance the overall end user experience, or how a building manager can get better control over energy usage.
---
Objectives
Overviews of the advantages of a structured digital building control system.
Compare design and planning of a flexible digital solution to the constraints of a classic installation.
Part L (2019) compliance, by providing full time controlled HVAC zones.
Ability to deliver scene based lighting control to end users.
Harmonising control of all aspects of a building/development complex into a single platform.
Ease of future modifications to control configuration.
Ease of expansion.
---
Attendees will leave with a better understanding of how their design concepts can be delivered, without compromise. You will learn:
where architectural lighting concepts can be both delivered and controlled easily; and
how Part L (2019) HVAC and energy management compliance can be achieved.
It is not intended that you will have a full working knowledge of a digital control system, but rather that the myths and fears of specifying a system will be removed. You will also feel confident that by specifying the right building control platform, your clients will enjoy the best level of control available.
The course will be delivered in small groups, with the use of a short presentation and demonstration hardware. You'll be encouraged to take a closer look at the hardware on display and invited to suggest configurations. These suggestions (where practical) will be implemented immediately, to demonstrate how quickly an idea can be translated into real world actions.
If you or your company/practice expresses a requirement for a specific solution to a problem prior to the session, every effort will be made to present a working solution.
The location of these sessions are flexible; either at the company's premises, or at a public venue.
---
About
MDAR's sole purpose is to import and promote the use of Velbus building control hardware. Velbus has been delivering various training courses since it was first formed in 2008. MDAR has been delivering training (specifically for Velbus) since 2013.
---
Cost/fee for attendance: £40 per person
Contact: Stuart Hanlon
Email: [email protected]
Telephone: 0120 2798 897
mdar.co.uk