Bristol | CIAT ON SITE – Everards Print Works
Live on-site talk to discuss the design and technical resolution of Everard's Print Works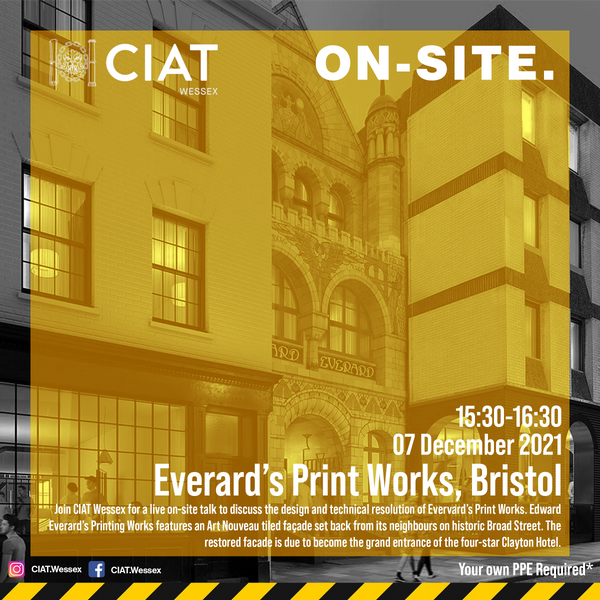 Join the Wessex Region for a live on-site talk to discuss the design and technical resolution of Everard's Print Works. Edward Everard's Printing Works features an Art Nouveau tiled façade set back from its neighbours on historic Broad Street. The restored façade is due to become the grand entrance of the 255 bedroom four-star Clayton Hotel with a wider range of works to this block bringing working space of 4,000 SQFT and a number of 1 & 2 bedroom apartments.

15:30 – 16:30 (arrive at 15:00 for site induction)
7 December 2021
Everards Print Works, Bristol

**Your Own PPE Required**

Limited spaces are available and to book your space please send a direct message to the Wessex Region (email, [email protected], instagram or facebook).