Webinar | The Building Safety Act: Are you ready?
Construction Professionals' Council of Northern Ireland annual signature event.
The Grenfell fire in June 2017 with the loss of 72 lives sent shock waves across the whole of the country and specifically the construction industry. The Government's response to the disaster is The Building Safety Act (applicable to England and Wales) which is set to transform how tall structures are designed, constructed and managed, with the Government describing the changes proposed as the biggest for almost four decades. Similar legalisation is planned for both Scotland and Northern Ireland. All clients, designers, builders, constructors and Building Control will all have to comply with the resulting culture change that is about to take place across the construction industry.
The event will address the impact of the Act on the industry, both locally and nationally, with specific reference to construction professionals and what they can expect practically ensure compliance with the Act in the realms of culture change, competence and legal implications.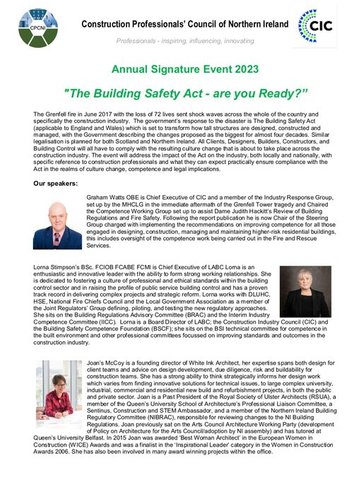 Click to view this PDF online
Related Events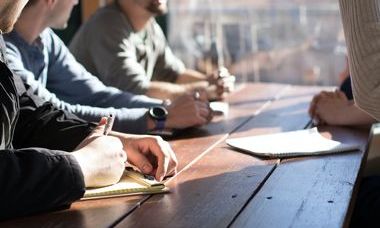 A presentation providing insight and further details on the routes to become a Full Registrant with the Shadow ATR.
Northern Ireland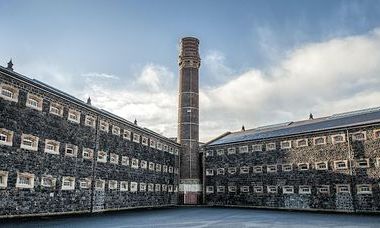 Course / Workshop
4 Oct 2023
A workshop from IHBC on the engineering challenges and solutions for historic buildings and monuments.
Northern Ireland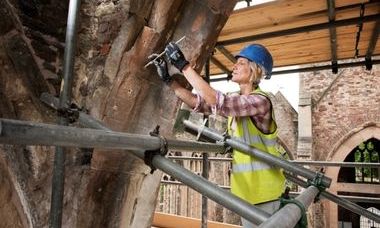 Course / Workshop
11 Oct 2023
The RSUA is running a five-day course in Historic Building Conservation aimed at professionals working in the fields of conservation, refurbishment and restoration.
Republic of Ireland Centre
Northern Ireland