Who we are

Founded in 1850, Architects Benevolent Society (ABS) has a long-established history of helping past and present members of the architecture professions, and their families, in times of need. Support is available for Architectural Technology professionals, architects, architectural assistants, and landscape architects who have worked in the UK for one year, and their dependents.

Here when you need us
We help people of all ages who have experienced illness, accident, redundancy, unemployment, bereavement or other personal difficulties. We provide confidential advice, support and financial assistance delivered by our Welfare Team in partnership with Anxiety UK, Shelter, Renovo and Law Express.

Support
Our ambassadors are volunteers working as part of a regionally based network and play a key role in raising awareness of our cause. If you are interested in becoming an ambassador for ABS please visit our website for more information: absnet.org.uk/support-us/get-involved.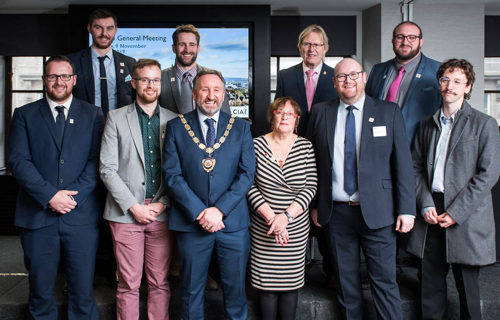 Support services

Financial
ABS are able to help in times of financial need. We can provide one-off and regular grants to help with basic living expenses and sustainable housing costs, as well as emergency support in times of crisis. We can also provide general advice around debt management, benefits and health and social care.
Our partnerships with other organisations enable us to provide a range of other support including:

Housing
Shelter (England) provides case work advice and representation if you are at risk of losing your rented or mortgaged home.


Mental Health
Anxiety UK (AUK) provides self-management techniques and coping strategies, as well as wellbeing assessments and therapeutic support. After a wellbeing assessment, if therapy is recommended, ABS can fund a course of short-term therapeutic support with an AUK accredited therapist.


Employment
Renovo provides individual job coach support during a 3-month period to help you market yourself effectively when seeking employment.

Legal
Law Express provides initial telephone legal advice.
---
To donate
Our main goal is to support as many individuals and their families as possible. We are expecting increased demand over the coming months to provide financial help. Please consider making a single or regular donation. Your contribution will make a big difference to the architectural community.