Owen Luder CBE PPRIBA dies aged 93
Owen Luder, brutalist architect and two-times RIBA president, has died aged 93.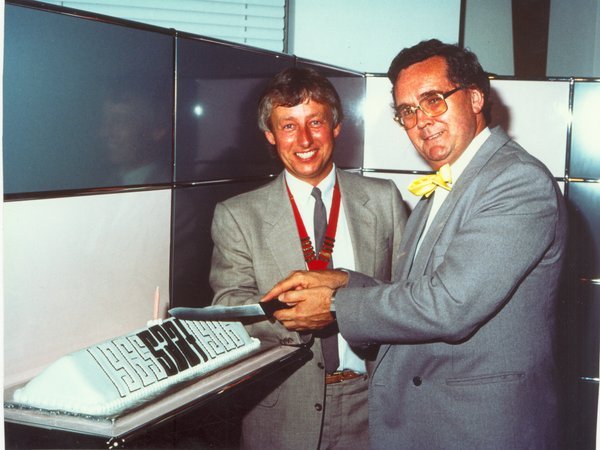 CIAT is sad to report the death of Owen Luder CBE PPRIBA on Friday 8 October 2021 aged 93. A full tribute will appear in the winter issue of AT Journal.
Born in 1928 and growing up in south London's Old Kent Road during the Blitz, Luder enrolled at the former School of Building in Brixton at the age of 13. He set up his own practice Owen Luder Partnership in 1957 where he collaborated with architect Rodney Gordon on several of the studio's most famous projects.
Among the studio's most notable buildings to have been demolished are the Tricorn Centre – a multipurpose complex in Portsmouth – the Trinity Square development and the Derwent Tower housing in Gateshead. After outliving several of his projects, Luder was once dubbed 'Britain's unluckiest architect'. His remaining works include the Catford Centre and Eros House in London, as well as the South London Theatre, which was built in a Grade II-listed Victorian fire station in 1967.
Luder served as chairman of the ARB and twice as president of the RIBA, between 1981 and 1983 and again between 1995 and 1997.
During his first tenure he was a key figure in supporting the development of the Society of Architectural and Associated Technicians (SAAT, now CIAT), when relations between SAAT and RIBA could best be described as 'frosty'.
Paul Newman PPSAAT PPBIAT MCIAT, President between 1984 and 1986, paid tribute to Owen Luder, saying: "I remember Owen well. He helped in the then very uneasy negotiations between the RIBA and what is now CIAT. In fact, I would go as far to say we would not be CIAT today if it was not for his support and advice. We met as two presidents and quickly established a rapport that continued for years. He was very proud to inform me that he was basically a bricklayer that made good and perfectly understood the need for the professions to appreciate input from the construction industry and in particular the trades. He was an avid Arsenal supporter and we hosted each other for games home and away with my Nottingham Forest. His famous bow tie will always be in my memory. A unique character who will be sadly missed."