2020 Serpentine Pavilion to be made from recycled brick
An all-woman team from Counterspace in Johannesburg has been chosen to design the 2020 Serpentine Pavilion.
The Pavilion in Kensington Gardens will be built using both innovative and traditional building techniques, including the K-Briq made from 90% recycled construction and demolition waste that have a tenth of the carbon emissions of normal bricks. It will also employ cork supplied by Amorim.
This year, in its 20th anniversary year, the pavilion will include moveable small parts that will be displaced to neighbourhoods across London. Following community events at the location, the parts will then be returned to the structure, completing it over the summer.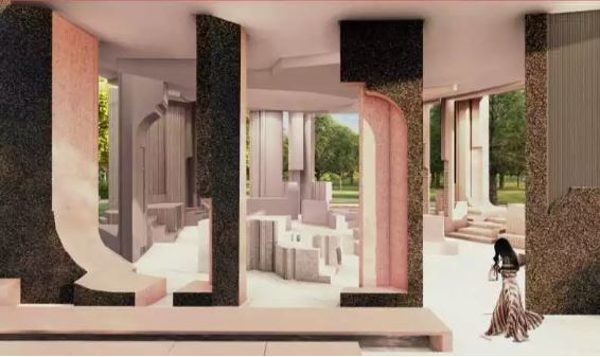 The lead designer on the project, Sumayya Vally of Counterspace, said: "The pavilion is itself conceived as an event – the coming together of a variety of forms across London over the course of the Pavilion's sojourn. These forms are imprints of some the places, spaces and artefacts which have made care and sustenance part of London's identity. The breaks, gradients and distinctions in colour and texture between different parts of the Pavilion make this reconstruction and piecing together legible at a glance. As an object, experienced through movement, it has continuity and consistency, but difference and variation are embedded into the essential gesture at every turn.
"Places of memory and care in Brixton, Hoxton, Hackney, Whitechapel, Edgware Road, Peckham, Ealing, North Kensington and beyond are transferred onto the Serpentine lawn. Where they intersect, they produces spaces to be together."
Article source: Construction Manager
Image source: Construction Manager