Tallest modular building in the world completes construction
Construction of the world's tallest modular building, the 135m-tall Ten Degrees Croydon, in South London, has been completed.
The project, built by Tide Construction and Vision Modular Systems, and designed by HTA, consists of 546 homes in a pair of 38- and 44-storey towers.
The design and construction involved a variety of modern techniques, including the use of virtual reality and 3D printing for rapid prototyping at planning and an angled modular façade.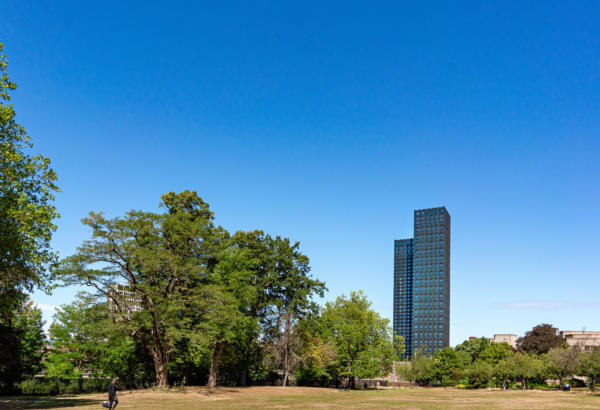 The entire project was delivered from first concept sketch to handover in 39 months, with the modular construction resulting in a claimed 40% reduction in embodied carbon compared to traditional construction methods.
The design draws on the local mid-century buildings including Richard Seifert's No1 Croydon.
Simon Bayliss, managing partner, HTA Design, said: "Ten Degrees defines a new benchmark in the potential of modular construction to deliver more, better-designed homes, in buildings of the highest architectural quality with world-leading engineering."
This article originally appeared on Construction Manager
Image source: HTA Design