From the President
My two years as President have flown by and, as always, all good things must come to an end, as my term concludes at the AGM held in Birmingham on 11 November.

It has been an incredible experience for me, particularly after my two decades of involvement at governance level, progressing from Regional Councillor to Vice-President Technical and to this ultimate accolade as President. It has been one of the most rewarding experiences of my life and I urge anybody who wants to get involved to get in touch and support your discipline, profession and Institute.

Giving back to your profession by volunteering your time makes such a difference to not only the AT community but for self-development also. I encourage anyone to consider getting involved at any level – from contributing to consultations through to speaking at leading events and conferences. We shape our discipline and profession. As such, during this year, I, together with the Board, your Council and other key and senior Members have been working with the team at Central Office to support, influence and respond to a variety of activities, such as interpreting the secondary legislation in relation to the Building Safety Act, development of our Principal Designer Registers and the launch of the Shadow Architectural Technologists' Register in the Republic of Ireland.

It was my honour to present Gary Mees PPCIAT MCIAT with The President's Medal for his contribution which has made a tangible difference to the profession and discipline and demonstrates how he has given an exceptional contribution to Architectural Technology and the profession. This award excludes work undertaken on behalf of the Institute.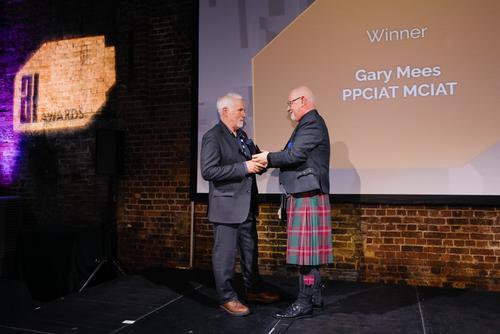 New Chief Executive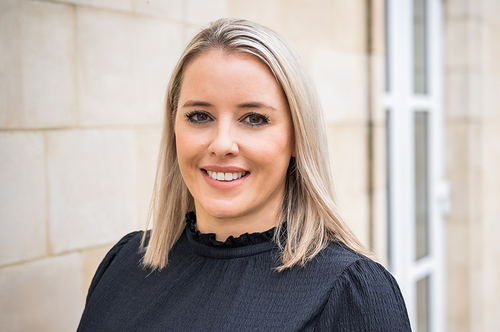 This time last year we were faced with the task of finding a new Chief Executive and the Board was delighted to appoint Tara Page in this position from 1 January 2023.
Tara worked as our Education and International Director for over fifteen years, during which time she was instrumental in developing, championing and delivering new concepts, projects and policies particularly relating to CIAT's educational activity and its international advancement. Tara is well-versed in strategic planning, stakeholder engagement and project leadership, and recently successfully completed a Senior Leaders Masters Degree Apprenticeship and attained an MBA with the University of Exeter.
There is much work to be done which Tara is taking in her stride, and we look forward to the developments and outputs over the next few years.

I take pleasure in detailing some key outputs over the last year, aligned to the Strategic and Corporate Plans, to give a snapshot of the type of activities which the Institute has been involved in.

Leading and promoting the discipline of Architectural Technology and protecting its standards
Professional Standards Framework (PSF) Review
Following the publication of the QAA Subject Benchmark Statement for Architectural Technology in 2022, a Review Group was convened to review and refine the Professional Standards Framework. This work is likely to conclude in early 2024.
AT Awards 2023
The AT Awards show took place on 20 October with its final year at the Village Underground venue in Shoreditch, East London. The AT Awards are a showcase of the best in Architectural Technology as a discipline and as a profession. The event was a wonderful opportunity to network with friends and colleagues across the built environment sector and illustrate the importance and value of Architectural Technology. The autumn issue of AT Journal featured the Finalists, winners and recipients.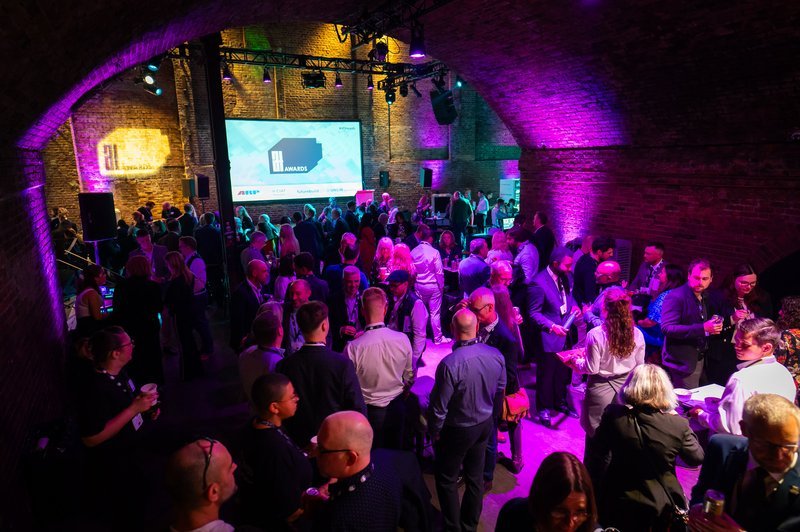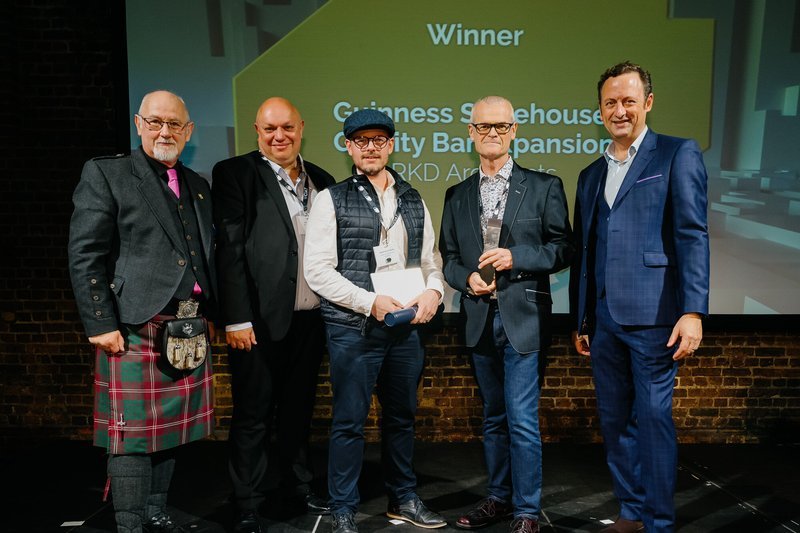 The event also provides the opportunity for the Institute to recognise our academic partners with the presentation of Accreditation or Approval Certificates for academic undergraduate and postgraduate programmes and those educational establishments who receive Centre of Excellence status.
You can watch the show on our YouTube Channel here and all the winners can be found in our Winners Gallery here.
Launch of Shadow Architectural Technologists' Register (ATR) – Republic of Ireland
In 2023, the Institute saw progress on the development of the Architectural Technologists' Register (ATR) in the Republic of Ireland, for which the Institute is seeking recognition as a Statutory Register for Architectural Technologists, thereby allowing competent Architectural Technologists to provide Assigned and/or Design Certifier functions under the Building Control (Amendment) Regulations 2014.
Minister of the Department for Housing, Local Government and Heritage, Kieran O'Donnell has committed to support CIAT's efforts to bring about Statutory recognition of the ATR. We now have tangible objectives, target milestones and an outline timeline to enable the legislative process to commence to amend the primary legislation.
The 'Shadow' AT Register commenced on 1 May 2023 and mirrors the operation of the current Statutory Registers as defined in the Building Control Act 2007.
The Register can be found here.
Accredited and Approved programmes
Accreditation and Approval of our academic programmes, as well as Centre of Excellence status, enable the Institute to recognise our important partnerships with educational establishments, and support the development of AT as an academic discipline. All educational establishments who offer Approved or Accredited programmes are essential in delivering the fundamental underpinning knowledge which provides a foundation for the AT professionals of the future. There are now 58 CIAT Approved or Accredited Programmes. These include 40 Accredited Honours degree level, 8 Accredited Masters degree level and 11 Approved Programmes. You can find them all here.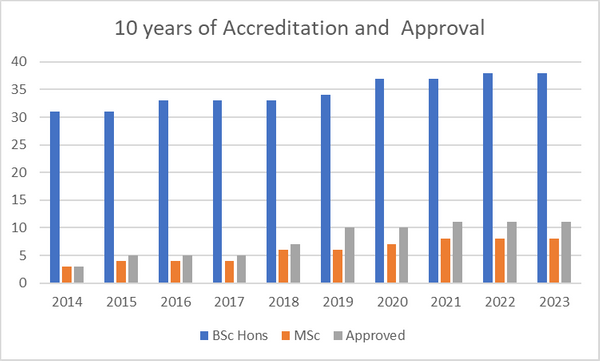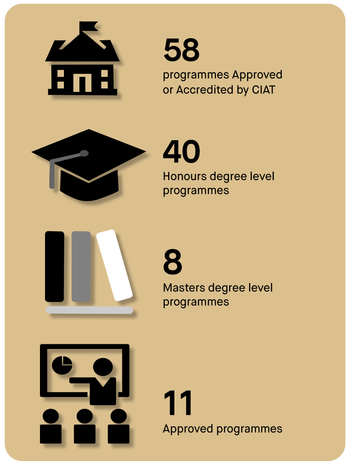 The following educational establishments have attained programme Accreditation for the first time:
Ain Shams University, BSc (Hons) Environmental Architecture and Urbanism
London South Bank University, BSc (Hons) Design and Construction Management – the first Accredited apprenticeship in England.

Apprenticeships
The Institute continues to work with relevant stakeholders across each of the four home nations in relation to Apprenticeships. This activity is reported to Council and is fed back to the Regional Committees. The Republic of Ireland is also exploring the demand for AT apprenticeships. The Institute has been represented at numerous meetings with educational establishments and employers. Click here for more information on apprenticeships.
Consultations
We continue to respond to consultations on behalf of the members and affiliates. It is paramount that you share your views with us on consultations. The Institute has responded to the following consultations in the past twelve months:
New Build Heat Standard (Scotland)
Consultation on the new safety regime for occupied higher-risk buildings (part 4 of the Building Safety Act 2022)
Consultation on covering the proposed changes to building regulations under part 3 of the Building Safety Act 2022
Welsh Parliament: Decarbonisation of housing: decarbonising the private housing sector (Wales only)
BSI Flex 1965 Version 1
PAS 185: Smart cities and connected places – Specification for establishing and implementing a security-minded approach
ISO 19650-6: Organisation and digitisation of information about buildings and civil engineering works, including building information modelling (BIM) – Information management using building information modelling – Part 6: Health and Safety
Building Inspector Competence Framework (BICoF) (Wales only)
Changes to planning permitted development rights to protect the environment and help address climate change (Northern Ireland)
DLUHC consultation: Proposed changes to Approved Document B (Fire Safety Guidance) (England)
Managing building safety high-risk buildings (HRBs)
Building safety competence information for principal contractors and principal designers
Tomorrow's Architects: ARB consultation on education and training reforms
Department for Education's call for evidence on Industry Training Boards
Skills Occupation List – letter to the Home Secretary

Technical Standards Taskforce (TSTF)
With representation on many British Standards and involvement in various other Standards, the Institute has a dedicated group: the Technical Standards Taskforce, whose main purpose is to provide quality responses to mitigate conflicts and promote workable solutions across the industry, as well as identifying gaps and being proactive in producing robust and workable guidance. Find out more here.
Other organisations and groups that CIAT has regular representation on, or has working relationships with include the Department for Levelling Up, Housing and Communities (DLUHC), Communities and Government, Construction Industry Council (CIC), Health and Safety Executive (HSE) and Construction Industry Advisory Committee Industry (CONIAC).
The Institute is in the process of compiling a paper for manufacturers on the appropriate information required by specifiers, particularly in respect of technical detailing and also recommending that certain tests are carried out and documented to address matters such as fire resistance. Now that the Construction Product Regulations (CPR) are finalised through the Building Safety Act, it is intended to review what has been done so far.


Enhancing the profile of the discipline, the membership and the Institute
Futurebuild 2023: Data-driven decision-making: How data can change the way we use energy and fuel seminar
This panel session was chaired by Vice-President Technical, Dan Rossiter FCIAT and featured speakers Tom Gray MCIAT and Spacy Bondarenko MCIAT. The Panel discussed improvements in the way we capture and manage our data, and how this can open up new opportunities for energy use. The talk provided greater clarity to decision makers in government and industry on what digitalisation means for energy, shining a light on its enormous potential and overcoming the most pressing climate change challenges. The panellists made recommendations to help steer the construction industry towards a more secure, sustainable and smarter future in the way we generate and consume our energy through better use of technology and data management. It can be watched here.

aspirATion
A majority of the UK Regions have a Chair in place and have been arranging relevant events for members and affiliates. William Holland MCIAT will be stepping down as overarching aspirATion Chair at the close of the 2023 AGM, with Joe Hyett ACIAT taking over the role.


Aligning, collaborating and partnering
Building Safety Act 2022
A Content Panel of members and affiliates with knowledge and expertise in this area has been convened to summarise and dissect key documents relating to the Building Safety Act to keep the wider membership informed of upcoming changes. The Institute has also convened a Competency Steering Group to assist in the development of Specialist Registers for members and affiliates to assist them in fulfilling their duties as both Principal Designers and Designers. CIAT's Building Safety information hub can be found here.
Renewed MoU with CIOB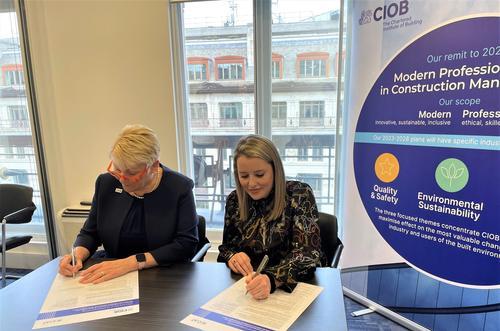 The longstanding Memorandum of Understanding, which has been in place since 1997, was reaffirmed in April 2023 and demonstrates the two bodies' close alliance and commitment to collaboration and shared good practice. As well as strengthening the links between the disciplines of Architectural Technology and Construction Management, the objectives of the MoU are to provide an enhanced service to support members' professional needs through joint development, commitment and action for the betterment of the built environment and society. The MoU also provides for a reciprocal membership arrangement providing a 25% reduction on the standard rates for those aspiring to obtain dual membership. Full details can be found here.
Architectural Science Association
The Architectural Science Association (ASA) with whom CIAT has a collaborative arrangement, is an international organisation whose objective is to promote architectural science, theory and practice primarily in relation to teaching and research in institutions of higher education. Its 55th international conference was held at Curtin University in Perth, Australia in December 2022.
The theme of the conference was "Architectural Science and User Experience" and its focus was to explore how design can enhance quality of life.
The Institute sponsored the event and was represented by Gill Armstrong MCIAT who gave an in-person presentation on CIAT and the opportunities for Australian universities to collaborate with the Institute. The conference was an excellent opportunity for the Institute to network and gain contacts in academia and particularly in the field of Architectural Sciences. This platform is also used as a way to demonstrate to the Australian market the work the Institute does and to promote the discipline of Architectural Technology.


Providing services for the benefit of members and society
Architectural Technology Professional Career Development Course
The Architectural Technology Professional Career Development Course is designed to provide an understanding of CIAT's professional qualification pathway for prospective Chartered Architectural Technologists. This online course includes developing an appreciation of the process and undertaking a critical appraisal of an individual's knowledge, experience, skills and competency benchmarked against the MCIAT Professional Standards Framework. In 2023, over 600 potential Chartered Members undertook the course. Contact [email protected] to discover when the next course is taking place and to book your place.
Affiliate Group Body Corporate Scheme
The Institute's scheme allows organisations to support and engage with the discipline and profession of Architectural Technology and provides a mechanism to establish and grow business to business relationships. Interest has been positive with the number of AGBCs doubling in the last year, laying the foundations for growth in the future. There are three AGBC tiers and packages available. Benefits and subscription per package can be found here.
Action Coach
Throughout 2023, members and affiliates have been able to log on to several webinar coaching sessions on time mastery, managing a team and finances. This has allowed members and affiliates to implement simple changes to their practices after each session or sign up for additional mentoring with Action Coach. This has also allowed members and affiliates to share their experiences and advice in running a practice via an informal WhatsApp group.
AT CPD Register and Catalogue
The AT CPD Register has 18 providers offering 61 courses on topics ranging from BIM, CDM, fire, conservation, timber technology, inclusive environments, asbestos management, insulation, contract awareness, leadership and professional development, off-site construction and zero carbon.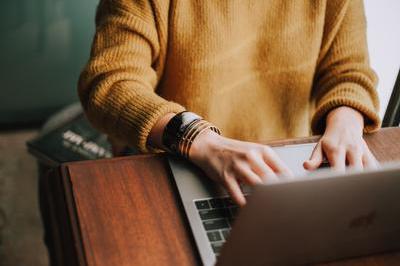 The CPD Catalogue continues to host the recorded events arranged by the Regions, Centres and aspirATion Groups as well as other relevant resources for the benefit of members and affiliates, though this content has not been assessed by the Institute.
In order to support members and affiliates to understand their responsibilities and implications of the Building Safety Act, content that relates to this will be sourced and added to the CPD Register and/or Catalogue, as well as the Building Safety Act hub. The Association for Project Safety has agreed to share its existing webinars on the Building Safety Act with our members and affiliates. The remaining webinars arranged for the rest of the year will be offered to members and affiliates at a reduced cost. All information on CPD can be found here.


Remaining an effective and financially viable Institute
Summary financial statements
The full financial statements were audited by Begbies, Chartered Accountants and approved by Council on 10 September and signed on its behalf by Kevin Crawford PCIAT, Chair.
Summary balance sheet

| | 30 April 2023 | 30 April 2022 £ |
| --- | --- | --- |
| Tangible assets and investments | 1,413,076 | 1,256,057 |
| Current assets | 2,254,310 | 2,132,759 |
| Current liabilities | (236,798) | (191,989) |
| Provision of deferred taxation | (117,363) | (117,363) |
| | | |
| Net assets | 3,313,225 | 3,079,464 |
| Capital and reserves | 3,313,225 | 3,079,464 |
Thank you

Kevin Crawford PCIAT
President
Trustees
| | |
| --- | --- |
| President | Kevin Crawford PCIAT |
| President Elect | Eddie Weir PPCIAT MCIAT |
| Honorary Secretary | Gordon Souter MCIAT |
| Honorary Treasurer | Doug Fewkes MCIAT |
| Vice-President Education | Carl Mills FCIAT |
| Vice-President Practice | Dan Clements MCIAT |
| Vice-President Technical | Dan Rossiter FCIAT |
| Councillor Trustee | Josie Hodges MCIAT |
| Councillor Trustee | Adam Newell FCIAT |

Deputy (Councillor, without voting rights on Executive Board)
Nooshin Akrami MCIAT
Chief Executive
Francesca Berriman MBE HonFCIAT HonDTech (until 31 December 2022)
Tara Page (from 1 January 2023)