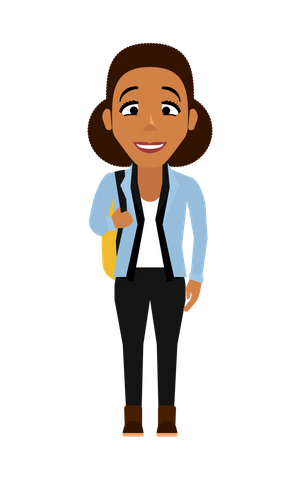 Welcome to Where it's AT!
I'm Cat and I'm delighted that you've come to join me to discover the exciting and diverse world of Architectural Technology!
As the technology of architecture, you can find out here all you need to know about the discipline and the Chartered Architectural Technologist profession.
You may have already seen a teaser version of our Where it's AT films so join me on my journey and watch the full films by clicking on the title links below.

What is Architectural Technology?
Architectural Technology is a creative and innovative design discipline which integrates architecture, science, technology and engineering.
Architectural Technology forms the link between concept, innovation and realisation of a building or structure. At its heart are the technology, buildability, functionality and performance of the design, taking into consideration materials, innovative processes, production techniques and sustainability; all in compliance with regulatory, statutory and legal requirements.
Architectural Technology influences the technological, environmental, social, economic, cultural and political issues in both the built and natural environment.
It ensures a building or structure is fit for purpose and designed with inclusivity in mind so that the needs of the end users are met. The design solutions will incorporate and address health and safety, welfare and ethical issues as well as the social well-being of those using the building or space.
The films