How does the POP Record work?
It is broken down into units and each unit is divided into two sections:
Underpinning Knowledge - the knowledge you need and use to perform competently; and
Performance Evidence - demonstration through work that you have the required competence.
If you have graduated from a CIAT Accredited degree you'll be exempt from completing the Underpinning Knowledge requirements (except units 15-17).
If you have graduated from a CIAT Approved/Recognised programme you may be exempt from completing certain UK requirements. Contact the Membership Department for queries.
Evidence for your POP Record can come from any completed project or work, which can be backdated. Student members can begin completing the POP Record whilst studying, using evidence from completed work during their programme, placement or employment.

How do I gather evidence?
Initially decide which job functions match different performance standards and identify potential existing evidence to demonstrate competence against those standards. Identify any gaps and consider other evidence to be gathered from normal work activities. Be aware that evidence can be gathered and used from more than one project.
Also a particular piece of evidence can be gathered and used for more than one CIAT unit. You are encouraged to use evidence to satisfy multiple performance standards, especially if this rationalises your evidence and allows maximum demonstration of their skills.

How long will it take?
There's no specific time plan for completion. We would, however, expect it to take two to three years from leaving college/university to build up the required range of competence.

Who can be the Supervisor?
The POP Record Supervisor is required to:
be a Chartered or full member of a built environment professional institute, for example MCIAT, ARB, RIBA, MCIOB etc.
know your work well enough to be able to endorse your documented work in the POP Record and sign off the units.
ideally, be senior to you and be able to help you gain required experience.

Do I need a single supervisor?
We can accept more than one for a POP Record. If your Supervisor changes, ensure your previous Supervisor has completed the appropriate sections of the POP Record Portfolio and arrange for your new Supervisor to complete the additional Supervisor section before continuing forward with him/her.
What if I cannot get an appropriate Supervisor?
It's recognised that some people may not have access to an appropriate Supervisor. If this is the case then CIAT will provide you with a list of approved Supervisors. Take a look at the Directory of Registered Referees/Supervisors here or contact Central Office for further information.

What if I change employer?
It's recognised that candidates may change employment and this should not hamper your POP Record. You should however ensure that your previous employer is happy for you to retain copies of any evidence referred to in your POP Record. Ensure that these will not be destroyed and you will be able to access them at a later date should it be required by CIAT, as part of the quality assurance process.

See more: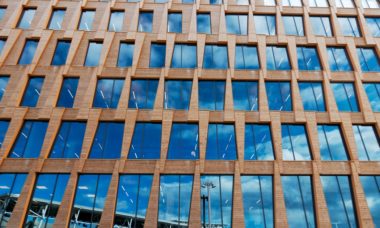 Find your most suited route towards becoming a Chartered Architectural Technologist, MCIAT.