CIAT's Chartered Environmentalist (CEnv) scheme is open to Chartered Architectural Technologists who have significant and relevant environmental experience.
---
About the scheme
CIAT is authorised by Society for the Environment (SocEnv) to award the Chartered Environmentalist (CEnv) qualification.
The CEnv qualification is granted to those who have demonstrated knowledge, proven experience, and a profound commitment to applying sustainable best practice within the area of sustainability and the environment.
Chartered Environmentalists are drawn from different professions and industries including government, education, and the public sector. They share a commitment to environmental best practice and are experts in their field.
---
Eligibility criteria
To become a Chartered Environmentalist, an applicant must:
be a Chartered Architectural Technologist, MCIAT or FCIAT;

have a relevant Masters-level degree or equivalent level of knowledge;
If you do not have a Masters level degree, then you need to demonstrate a level of knowledge and understanding equivalent to this, and have sufficient relevant experience to be able to meet the CEnv competences. If you are not sure whether you have sufficient knowledge and/or experience, please contact [email protected]
have sufficient, relevant and responsible practical experience to be able to demonstrate the competences;

demonstrate underpinning knowledge related to the environment and evidence of how it is applied in practice;

agree to comply with the Society for the Environment's Code of Professional Conduct and CPD requirements of CIAT.
As part of this, CEnv members need to submit a specific CPD Record which records their 35 hours and includes any CPD related to the CEnv competences
For full details on the eligibility criteria and evidence requirements see our Chartered Environmentalist Candidate Guidance Notes.
---
Assessment process
Candidates are required to address the following and need to provide:
Relevant academic and professional qualifications

An up-to-date CV
The CV should give an indication of the size and financial value of projects undertaken and the candidate's role and responsibilities in each project. The CV should also be used to explain the key responsibilities within each role undertaken. Project highlights and achievements can be added, allowing the candidate to build on these in their competence statements.
A 500 word summary of the candidate's experience and their environmental/sustainability background (how and why they got into their particular work area). This will provide the assessors some background context and allows the candidate to demonstrate their competences.
Candidates must provide a concise description of their personal involvement in five completed projects, or elements of projects. These projects should be no more than five years old. Candidates should explain how each of the competences below was addressed, referencing where specific competences have been met against each piece of evidence.
Competence A: Application of knowledge and understanding of the environment to further the aims of sustainability.
Comeptence B: Leading sustainable management of the environment.
Competence C: Effective communication and interpersonal skills.
Competence D: Personal commitment to professional standards, recognising obligations to society, the profession, and the environment.
The competences are also listed in the guidance notes, found here.
The assessment will be undertaken by at least two Assessors who are also Chartered Environmentalists. Once the application has been approved, the candidate will be invited to the Professional Review Interview (PRI).
Professional Review Interview (PRI)
The Professional Review Interview (PRI) is the final stage of assessment at which the candidate will be assessed against the competences listed above. The PRI lasts between 45-60 minutes and is usually now held remotely but can be held face-to-face upon request.
---
What do you need to submit and how much does it cost?
The submission must include:
the completed application form
payment to CIAT Registers Ltd for £290 (card and BACS payments accepted) which includes the assessment fee and first year subscription
current CV with qualifications and employment history
a summary of experience; and
competence statements (inclusive of examples from the work environment).
If a submission is incomplete, additional information may be requested from the candidate. For further details see our Candidate Guidance Notes.
---
Free expert-led webinars to support your journey to CEnv
The Society for the Environment has a selection of webinars that can be watched back for free if you are wondering how achieving CEnv registration can enhance your career, or what skills are required for a succesful application.
How CEnv has helped me and my career #1 features three Chartered Environmentalists exploring the opportunities they have enjoyed as a result of their registration.
Achieving CEnv // The skills required for a successful application sees two experienced assessors of CEnv applications explain how to demonstrate Chartered level skills in your CEnv application.

Find out more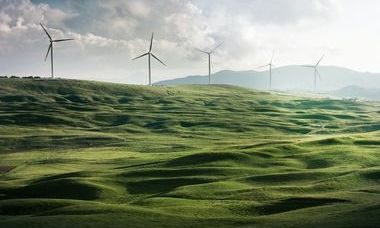 Discover a range of benefits to the CEnv scheme.
Find out why these professionals became CEnv.
Find out why these professionals became CEnv.